Magazine editorial with the focus on a fashion article. Creating stylised spreads for print, iPad & iPhone platforms.
Alternative Style magazine has articles that go beyond the conventional. The featured article is about punk fashion and the fashion designer, Vivienne Westwood. 
Design goals:
 To reflect the punk style by breaking conventional design layout rules, while allowing for readability and clear spreads.
Typefaces:
Bold, punky, dramatic typefaces to reflect the 'Alternative Style' of the magazine.
Website version:
Shown here on the iPad, the website for Alternative Style magazine displays the photographs of this article at dramatic angles. Small zipper and safety-pin motifs are used to break up text, while reflecting the punk style.
iPhone version:
Text is reduced to a single column, with enough negative space between the photos and body copy for the viewer to read comfortably.
2nd Article:
Another article
in the Alternative Style magazine with a more conventional layout and white pages. This music article makes the most of the colourful photography, by pulling out the shocking pink of one photo and using it in pull quotes and the drop cap.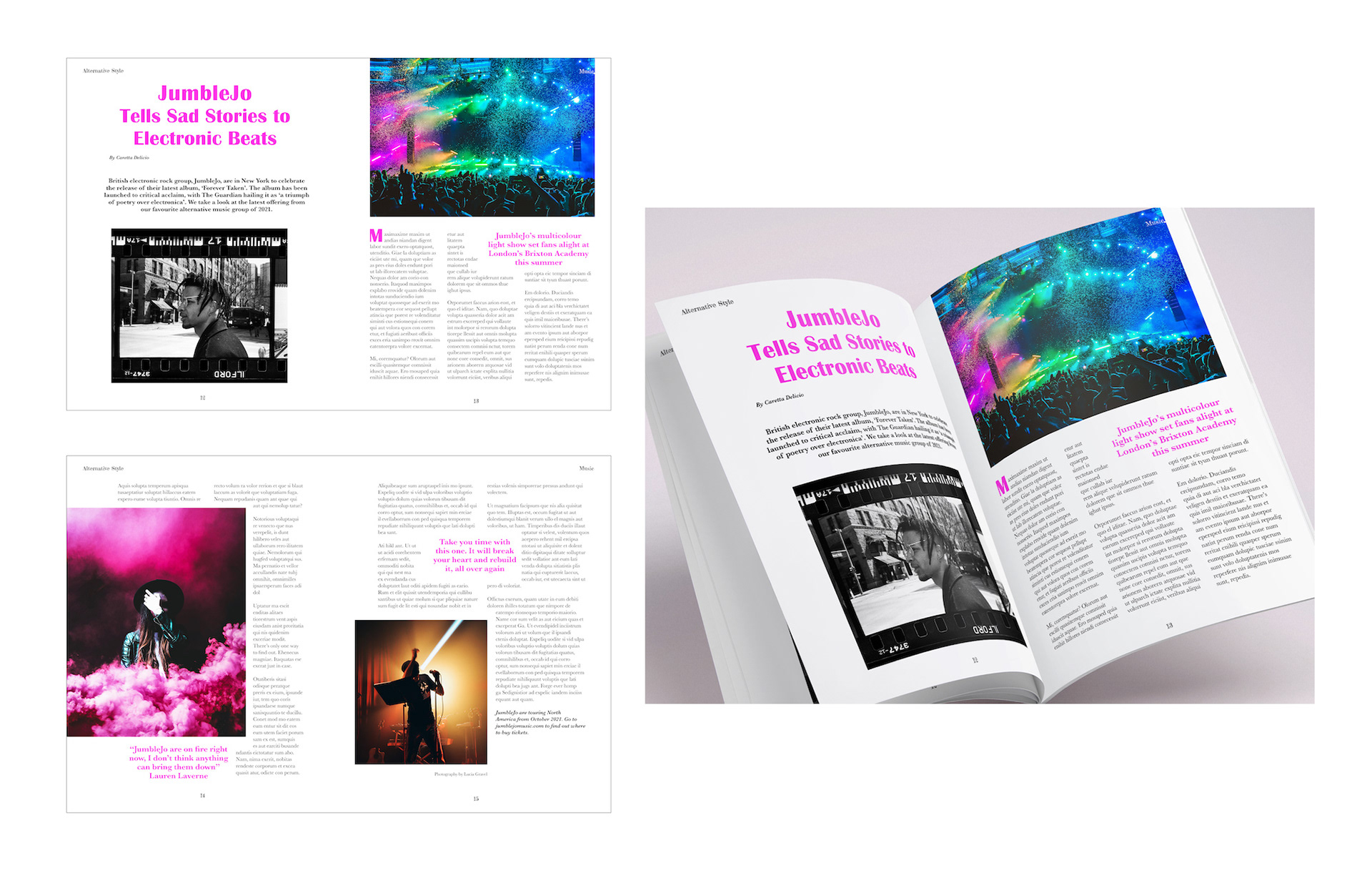 Programs used:
Adobe InDesign & Illustrator
Photo credits:
viviennewestwood.com